We know you love to do anything and everything with your beloved pooches so we've made some special dog friendly walking tour dates, just for you!
Fall 2022 is our first attempt at dog friendly walking tours and we want to make sure it's a success for everyone. **Not all our walking tours are dog friendly – please see this post about when dogs are permitted on Stroll Walking Tours.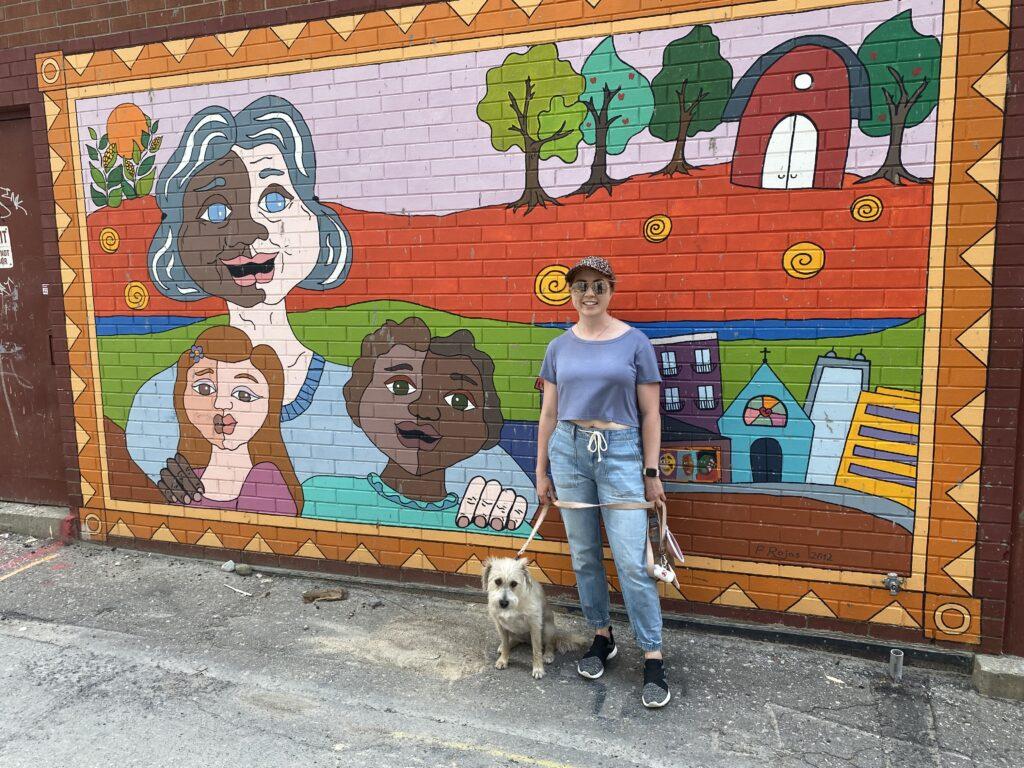 Dog Friendly Walking Tour Dates:
What you need to know about our Dog Friendly walking tours
Here's what you need to know about the walking tour environment & activity so you can determine whether this event is for you & your dog at this time:  
we will be walking & talking for at least 90 min
our walk follows city sidewalks, alleys & parking lots in a downtown urban environment
it can be loud with a lot of traffic (some large trucks)
the guide will be talking at each of the stops along the way
This means:
Your dog must be able to maintain calm around humans & other dogs for at least 90 min in a busy, stimulating environment
Barking, whining or other behaviours that interrupt the guide or ability of others to listen to the guide are not ideal
Dog Friendly Walking Tour Guidelines:
No dog/human introductions before the walk begins so we can keep the energy calm before we start the tour – keep the introductions until the end of the tour (with permission)
One dog per person/handler – your dog must be under your control at all times
Short leashes – all dogs must be on a 6 ft lead at all times (no retractable leashes)
Leave space! Please give all dogs space to ensure that everyone remains safe & happy
No toys or chews during the walk
No introductions between dogs without checking with the other owner
Special thanks to Dog Friendly KW who helped me to craft these guidelines and who will be participating on some of our walking tours to see how this goes! Thank you for the collaboration – go follow them on social media! Instagram and Facebook.