From small groups to families and corporate teams, find a tour for your group and contact us to schedule your stroll.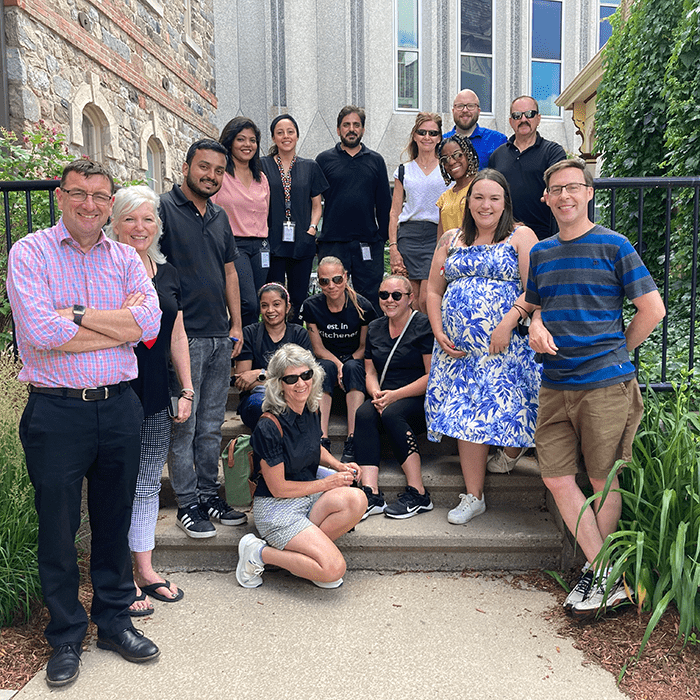 Team Tours
Get to know your local community in a whole new way! Choose the most 'unboring' activity to bond with your team and favourite people. Perfect for client appreciation, team creativity retreat, staff lunch & learn, and a welcome for new employees.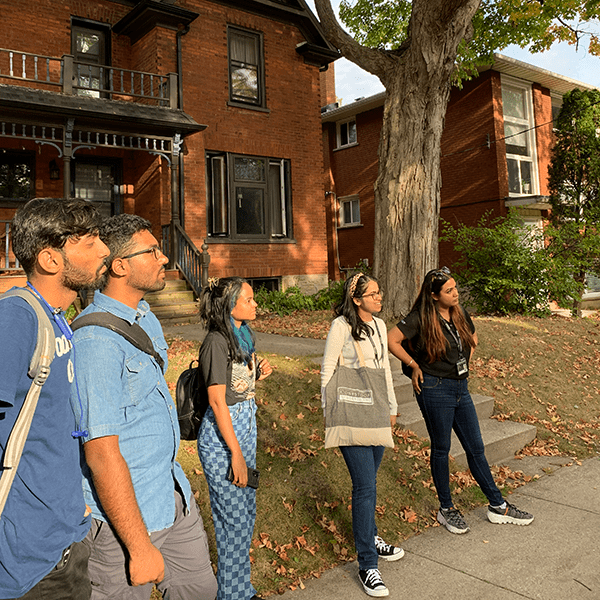 Small Groups
Travel in your own backyard on a guided walking tour. Perfect for when friends and family come to visit, reunions, celebrations, social groups or any reason you can think of. These cities just might be more interesting that you imagined!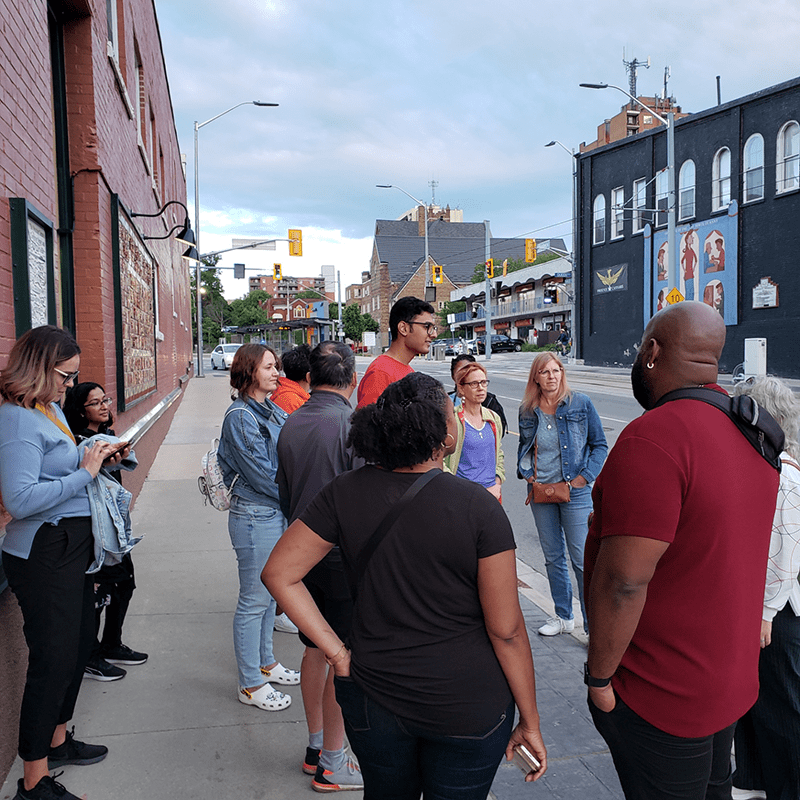 Education Groups
Take your learning outside and experience an immersive, educational walking tour. Our hyperlocal tours are ideal for conference groups and university courses.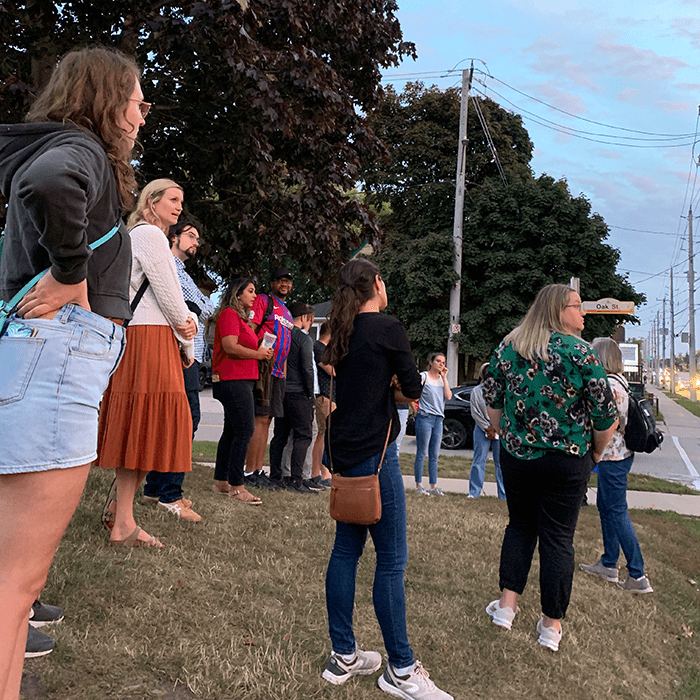 Public Tours
Grab a friend - or two - for a hyperlocal excursion featuring history, art or architecture. Historic St. Jacobs available weekly, May - late October. Check our Spring Series in Kitchener, Waterloo & Cambridge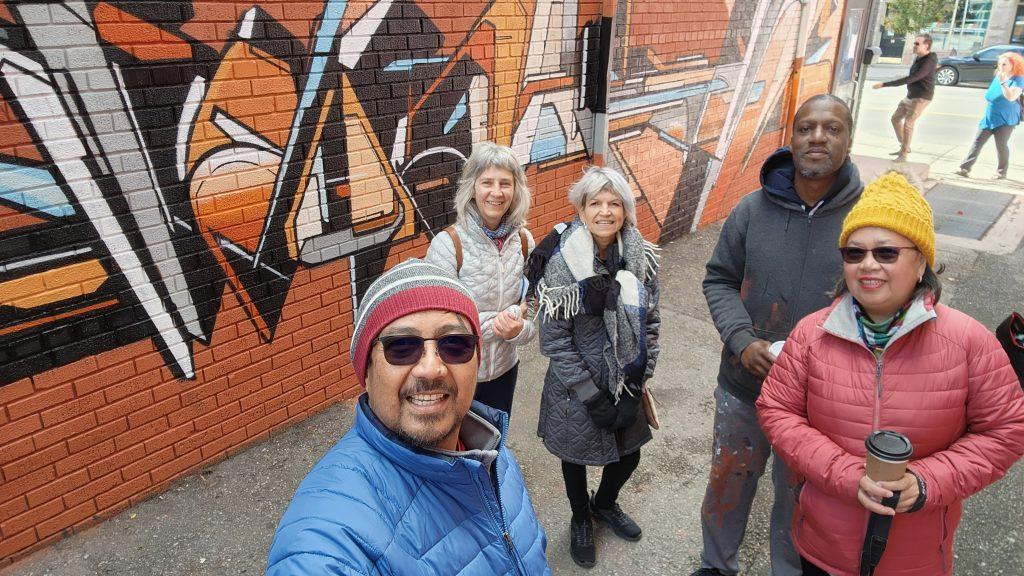 Our tours are a great way to experience are fun for locals and visitors alike. Simply purchase a gift card on our website and let your recipient choose their preferred tour date and time.
Still have Questions? 
Call at 519-242-WALK (9255) or drop us a line below.
We'll get back to you shortly.