About Stroll Walking Tours
About Stroll Walking Tours
Stroll Walking Tours connects you to places, spaces, people and stories that will shift your perspectives on the cities of Cambridge, Kitchener and Waterloo. You just might find them more interesting than you thought or remembered.
Stroll offers curated, small group walking tours led by local guides who live in the neighbourhoods where we love to walk & talk. Each guides leads the walking tour they lovingly researched & developed so you always get the best guide for the walk you're on – no one is reciting a memorized script! We showcase lesser-known stories and promote the connection between history and our cities today.
As a company, we are committed to telling stories and sharing histories that have been untold, dismissed or forgotten. We want to dig into stories beyond the dominant Euro-centric, German and Mennonite narratives commonly told about our cities and region – there were Indigenous and Black people here too! and we want to talk about it.
Experiential tours like ours are a great way to learn, shift perspectives, challenge common understandings and have some fun while doing it!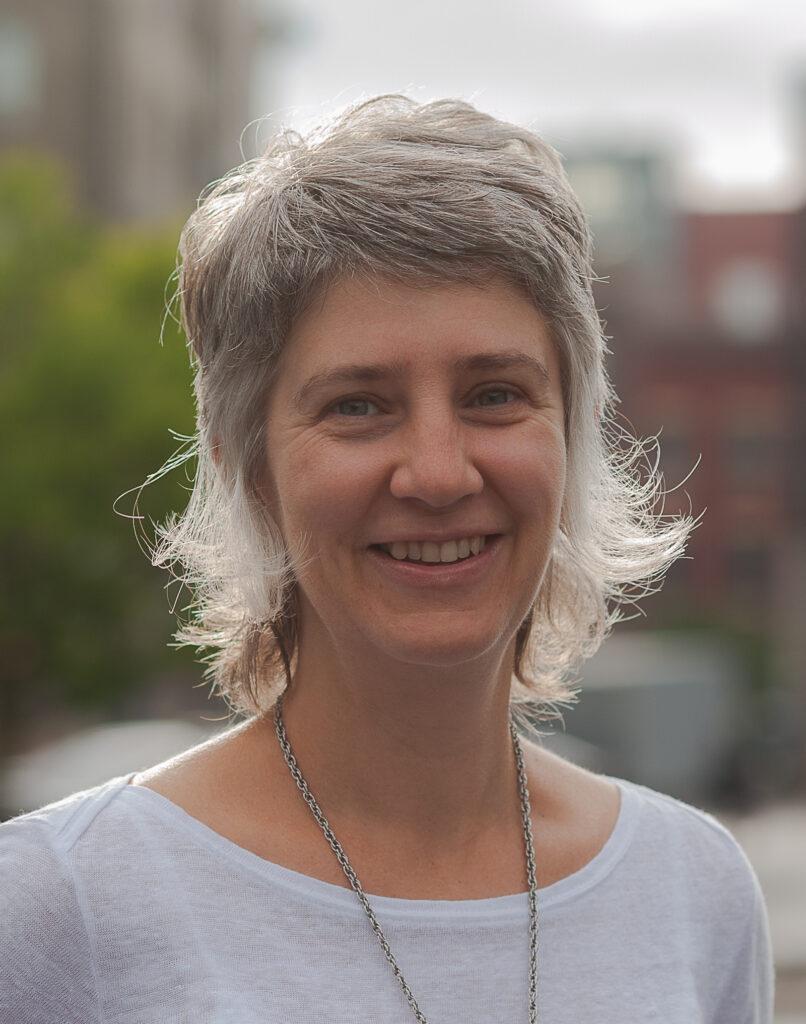 Juanita Metzger
Owner / Operator
A passion for community, slow travel and hyper local experiences make guided walking tours the ideal business for Juanita. Since moving to the region in 2000, Juanita has worked in neighbourhood community development with a focus on placemaking, urban space and getting people engaged and connected to the place where they live. As a walker, she coordinated and led walks with Jane's Walk Waterloo Region for six years and walks everywhere when travelling.
Juanita shares her local and travel experiences in publications such as The Globe and Mail, Grand Magazine, The Community Edition and various community blogs.
Juanita lives in the midtown Mount Hope neighbourhood, Kitchener. She is usually late getting to where she's going because there is always someone to stop and talk to in the neighbourhood!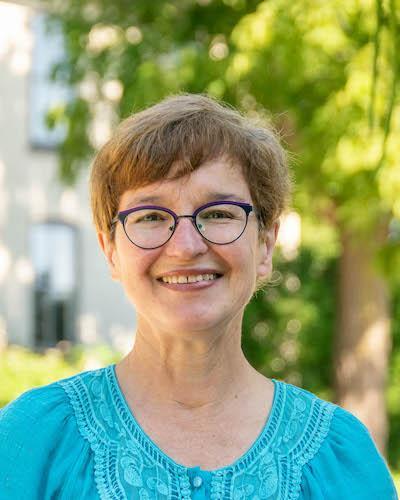 Kae Elgie
Kae Elgie, author of This Land, a book chronicling 10,000 years of life on the Kent County farm where she grew up, is currently Chair, Board of Directors, Architectural Conservancy Ontario. Curious about how cities function, and recognizing the environmental, economic and wellbeing benefits of heritage conservation, she loves leading walking conversations and tours where others can explore these themes.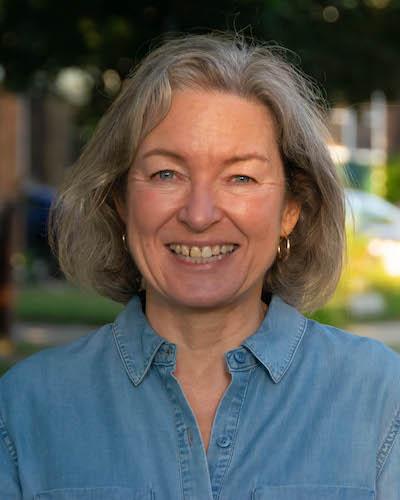 Mary Sehl
Mary Sehl is a Waterloo native and long-time Kitchener resident with deep roots in Waterloo Region. She has worked in not-for-profit organizations and government and has long been interested in local history, particularly the stories of the people who settled here and the communities they created. Mary has led Jane's Walks in the midtown Mount Hope-Breithaupt area and is keen to share some of the history and stories she has learned with you.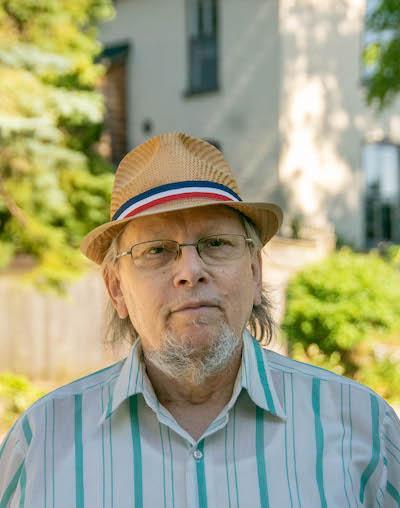 Philippe Elsworthy
Phil Elsworthy, a keen observer of urban landscapes, with one prize-winning book of photos already published and another in development, loves researching the history of the vistas he photographs and sharing this knowledge with others. His knowledge has been shared with, and augmented by, his many years experience on Waterloo's Municipal Heritage Committee.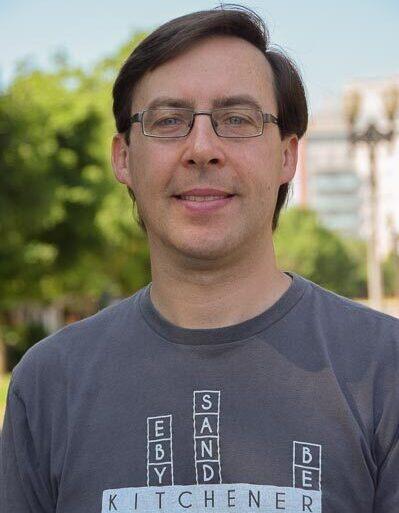 Todd Bowman
Todd grew up in Waterloo Region where he graduated with a History degree from the University of Waterloo. He teaches history and social science at Huron Heights Secondary School in Kitchener. Todd has lived in Kitchener for 20 years, the last 10 in the downtown area, which helped kindle his interest in local history.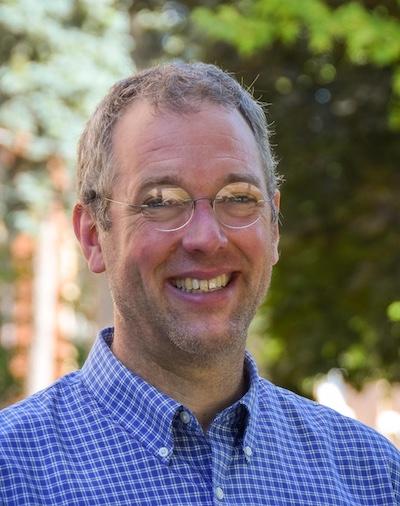 Wayne Miedema
Wayne Miedema is an adult literacy instructor with a curiosity about local history and story telling. He has led public cemetery tours for over 10 years – researching and adding new stories every year.
Peggy Plet
Peggy Plet, a native of Suriname, and former Dutch citizen, immigrated to Kitchener in 2007. She is a researcher and writer on Black History and has over 25 years of research experience in Dutch-Surinamese history. She has also published a biography on Surinamese-American inventor Jan E. Matzeliger. One of her favorite pastimes is searching for dead people in databases and old newspapers. She also loves being outdoors biking and hiking on local trails, reading and spending time with her family.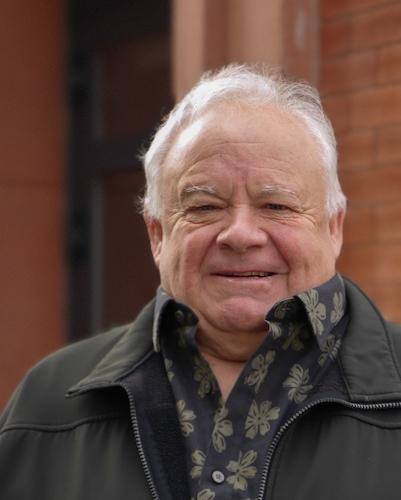 Glenn Smith
Glenn was born and raised in Kitchener. Despite his attempts to move away to a more exciting city, he just never left. Instead he brought all the exciting things he loved to Kitchener – like his love of music – and shared them widely. He owned and operaterd several music venues in Kitchener over the years such as The Circus Room, the Hoodoo Lounge at the Mayfair Hotel and Pop the Gator. He started hosting Blues concerts at the Royal Canadian Legion at 48 Ontario Street in the 1980s and hasn't stopped since. Glenn also owns Ethel's Lounge in Waterloo, an iconic restaurant & memorabilia mecca.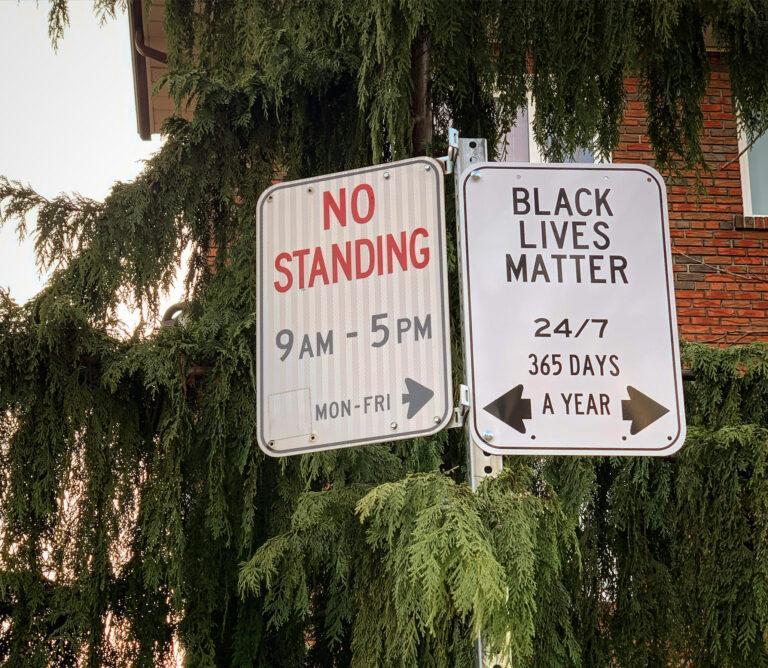 hosting walking tours that tell stories beyond the white, Euro-centric histories told most-often in our cities
finding the stories about people, places and spaces that have been forgotten, untold or erased from our community histories
overcoming our inherent biases when we priviliege European, white histories and narratives over others
embracing multiple ways of knowing, sharing and understanding histories and knowledge
increasing opportunities for people of colour, Black, Indigenous and 2SLGBTQ walk leaders
providing a welcoming & inclusive environment for 2SLGBTQ guests
Land Acknowledgement
Stroll acknowledges that we live and work on the traditional territory of the Attawandaron (Neutral), Anishnaabeg, and Haudenosaunee peoples. Cambridge, Kitchener and Waterloo, where we host our walking tours, are situated on Block 2 of the Haldimand Tract. This land was promised to the Haudenosaunee, including ten kilometres on each side of the Grand River from it's source to where it empties into Lake Erie. The Haudenosaunee Confederacy, also known as the Six Nations of the Grand River, were granted this land to enjoy forever as part of the 1784 Haldimand Treaty with the British, after the Six Nations were dispossessed of their land in Upstate New York following the American Revolution. The Haldimand Tract was reduced to less than 5% of this original territory over 200 years since the arrival of settlers. 
This land is also treaty land, including the Between the Lake Treaty (No. 3) negotiated between the Mississauga of the Credit and the British Crown and also the Dish with One Spoon, a treaty between Indigenous peoples, binding them to share the land together and protect it.
It is an honour for Stroll to contribute stories and histories about people and places to the art, culture, story and history that existed long before the ones we talk about on our walking tours. When we deepen our learning and understanding about a past that has been untold for too long, we can begin to tell a more complete history of our community.