Mount Hope Cemetery Walking Tour
The Mount Hope Cemetery walking tour reveals a community of neighbours, business owners, politicians, rebels and ordinary people whose stories left their mark on Kitchener.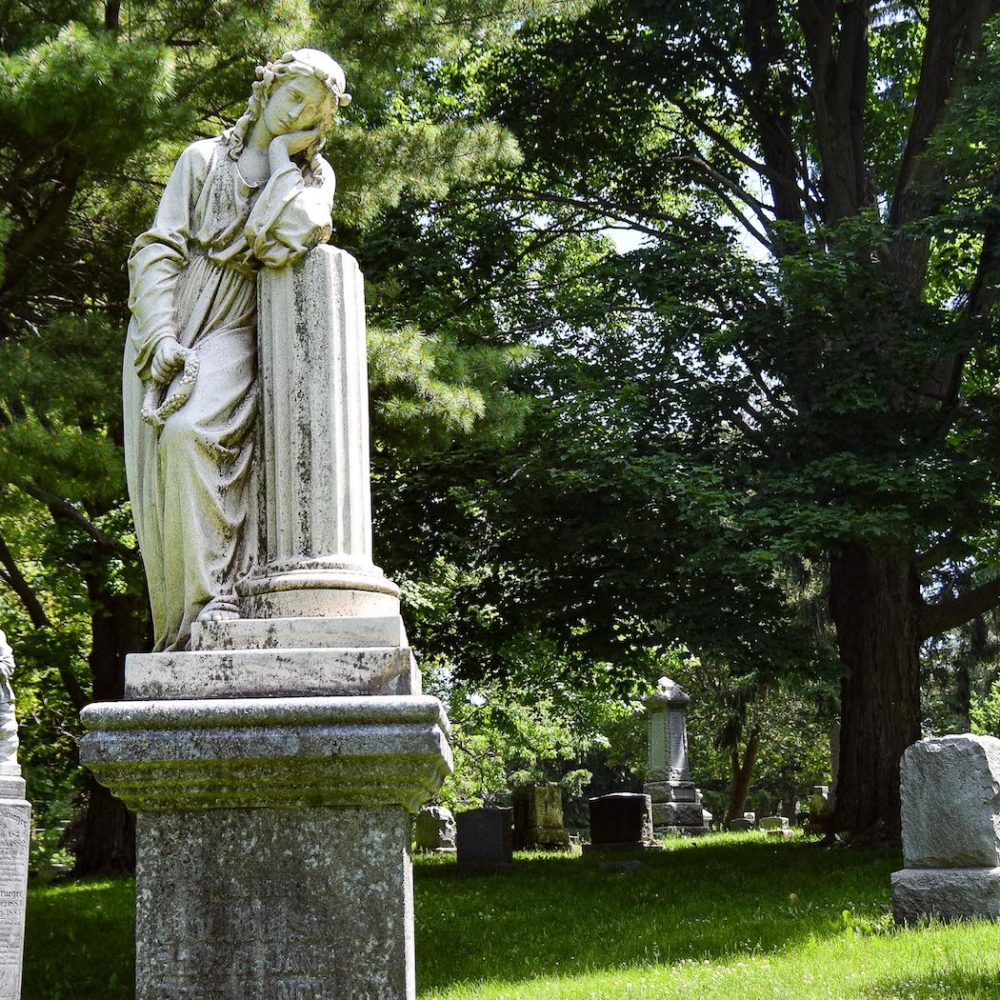 Kitchener's history, dating back just over 150 years, is revealed by the names and stories found in the cemetery. This Mount Hope Cemetery walking tour includes stories from the time when Kitchener was called Berlin – including the fascinating story of the name change. The stones and memorials are the gateway to the stories of local famous families, freedom seekers and a forgotten World War 1 soldier.
Through the community of people in this cemetery, we explore the story of Berlin celebrating "Power to the People" in 1910, and the names that made this 'tiny Berlin' known as an industrial powerhouse, famous for German quality products such as leather, buttons, tires, footwear, and furniture.
Led by: Wayne Miedema
Accessibility: Route follows paved, even cemetery paths. Uneven ground when walking off path between memorial stones. Quite accessible for scooters & wheelchairs.
Mount Hope Cemetery Walking Tour Details
I've lived in Waterloo Region for 30 years, so hearing the history of many of the people who started the industries that shaped Berlin/Kitchener and seeing the threads that tied them together was fascinating. That's, Wayne, for an evening that still has me thinking.