You recently attended a Stroll walking tour, which traces the history of a Kitchener's name change in 1916 and you might be interested in these resources. The political and social drama played out against the backdrop of World War One in Europe and a community grappling with its own identity. Needless to say, the city bears a complicated history that is unique to Berlin, Ontario, now Kitchener.
Kitchener Name Change Resources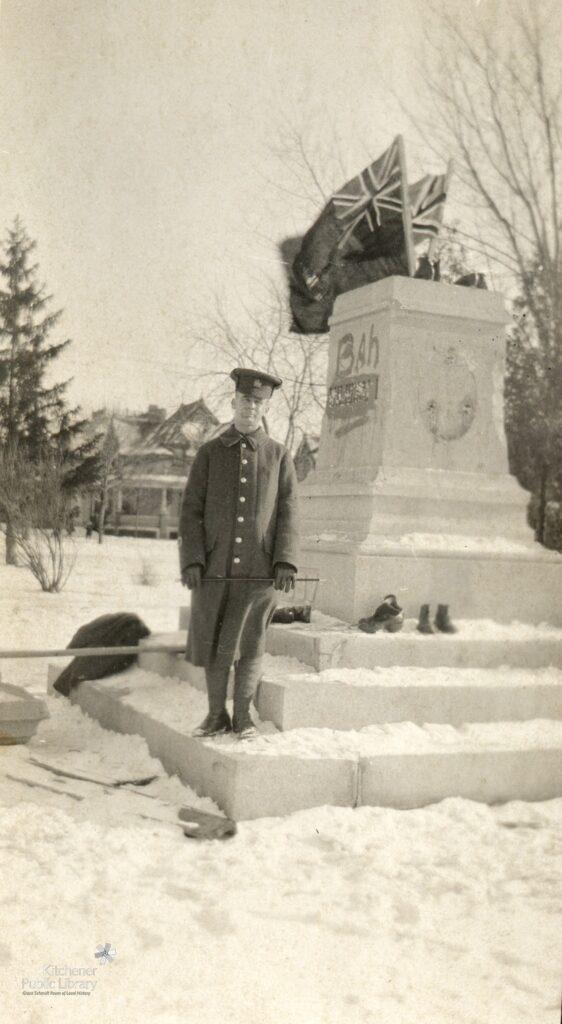 It's hard for us to imagine soldiers marching in the streets of downtown Kitchener, but I bet people living in 1915, Berlin, Ontario were equally incredulous. None of them could predict the events that unfolded over the course of 1915 & 1916. This walking tour explores some of the stories that unfolded during this fraught period in Kitchener city history. I hope these learning resources help you to understand the truly tumultuous chapter that changed Berlin to Kitchener.
Join the walking tour: What's in a Name? Controversial Names and Statues: Berlin to Kitchener over 100 Years Ago