Every business loathes making these updates and announcements about changes in hours, services and closures… I'm sure you are tired of reading them too! On January 3, 2022, the Ontario Government returned to a temporary, modified "Step Two of the Roadmap to Reopen".
However, it's important.
Stroll is in the lucky position that I am able to continue operating our walking tours with smaller groups, which isn't too much different than what I've been doing since I launched the business in August 2020.
Private Groups Only
Until the end of January, I will host private groups only. This means you can book a walk for the family, friends or colleagues you choose; minimum 4 people, maximum 10. Available Strolls include:
Kitchener Got the Blues music walking tour is on hold. The tour starts inside THEMUSEUM, which is currently closed until January 26, 2022.
I won't be offering any public registration until at least February.
However….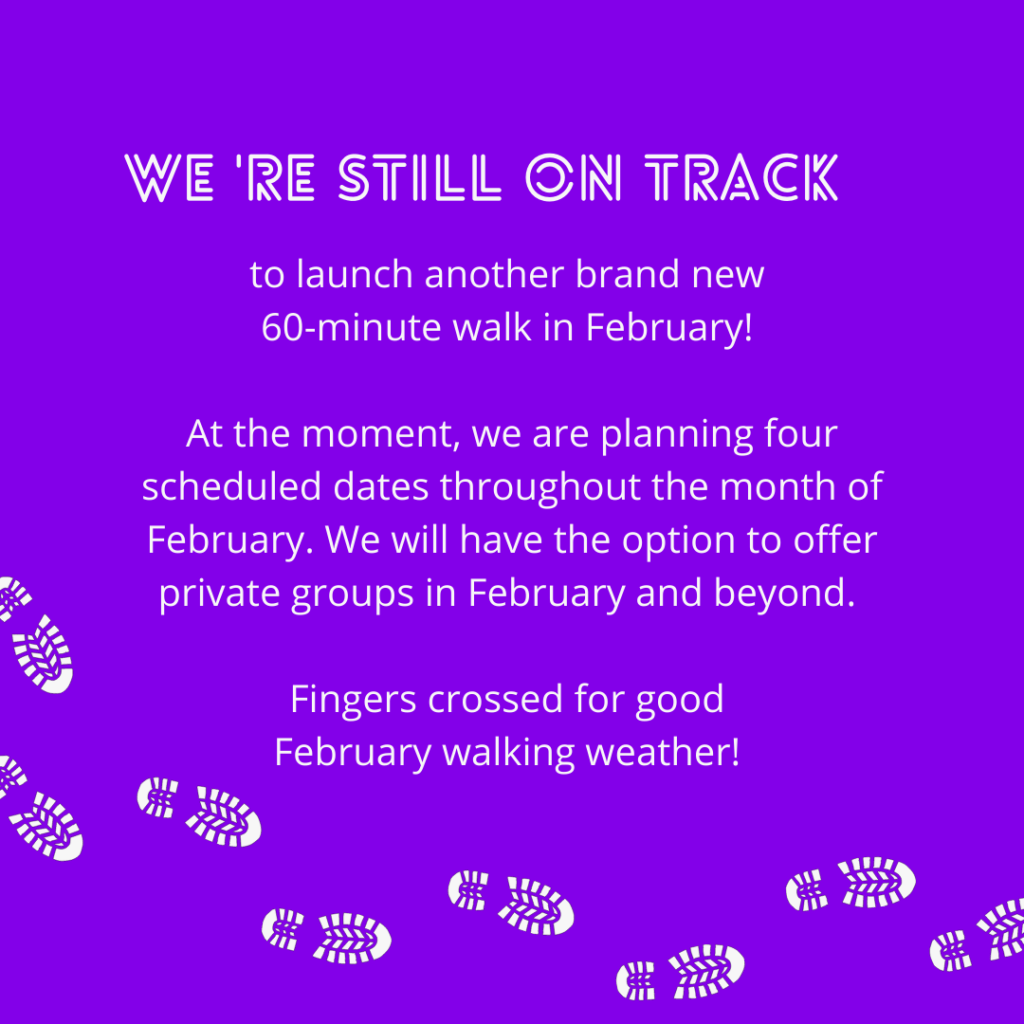 In the meantime, we'll keep on carrying on. But many small businesses are seriously hurting this month and could really use your support. Keep buying from truly local businesses in whatever way you can… in other words, not Amazon.
Ways to support local
buy a gift card
open newsletters & forward them to friends
buy merchandise
share a social media profile & invite friends and colleagues to follow them
save, share & comment on social media posts – be generous with those comments!
remind your favourite businesses that you care about their success by telling them how much you love them!