Berlin's Great War Stories
World War One took a toll on the small town of Berlin. It emerged from a tumultuous four years of war as a new city, quite literally!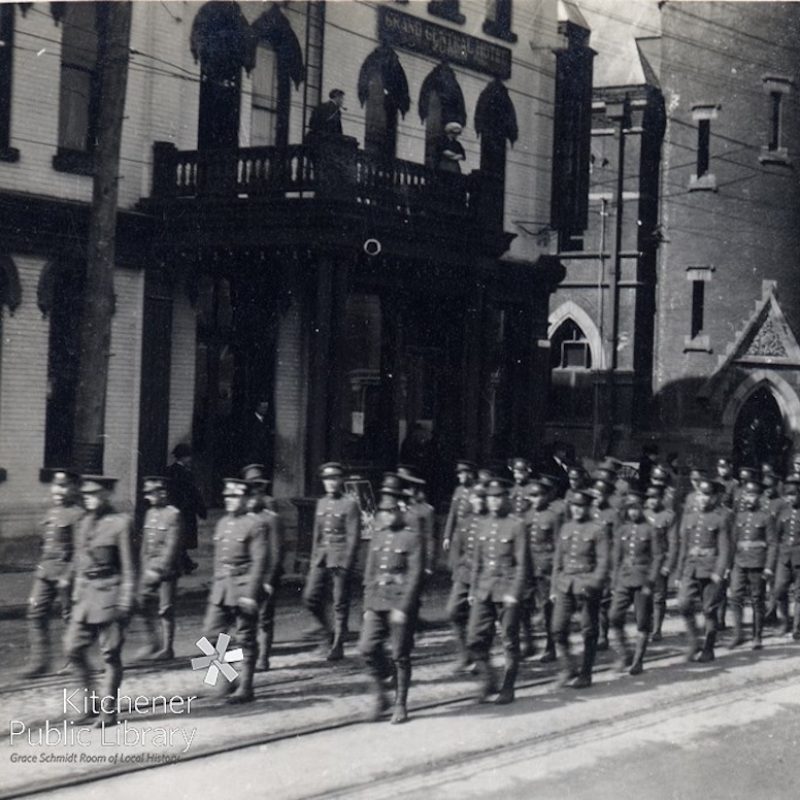 The Great War ended over 100 years ago in 1918, and was an event that significantly impacted the lives of people living in Berlin, Ontario, which would change it's city name to Kitchener in the middle of it all.
Learn about World War One through a wide range of stories and people: those who fought bravely and those who bravely refused to fight; some who volunteered and others forced to enlist; others who tried to enlist but were refused; as well as the many women who contributed on the 'home front.' Walk through Berlin's tumultuous four years of war and engage with some lesser-known people and stories from Kitchener's past.
Led by: Todd Bowman
Accessibility: Route follows paved surfaces on main city streets and alleyways. The route includes one uphill and one downhill section. Accessible for scooters & wheelchairs.
Great War Stories Walking Tour Details
Our small group really enjoyed walking with our guide, Todd, and listening to his informative description of local landmarks and the people stories from WWI that are associated with them. He talked about women, men, influential and ordinary folk, giving us a comprehensive look at the war from all genders, classes and beliefs. I would highly recommend this walk.