Murals & the Outdoor Gallery
Street art in the alleys and side streets of Downtown Kitchener illustrate the diverse creativity of this downtown core.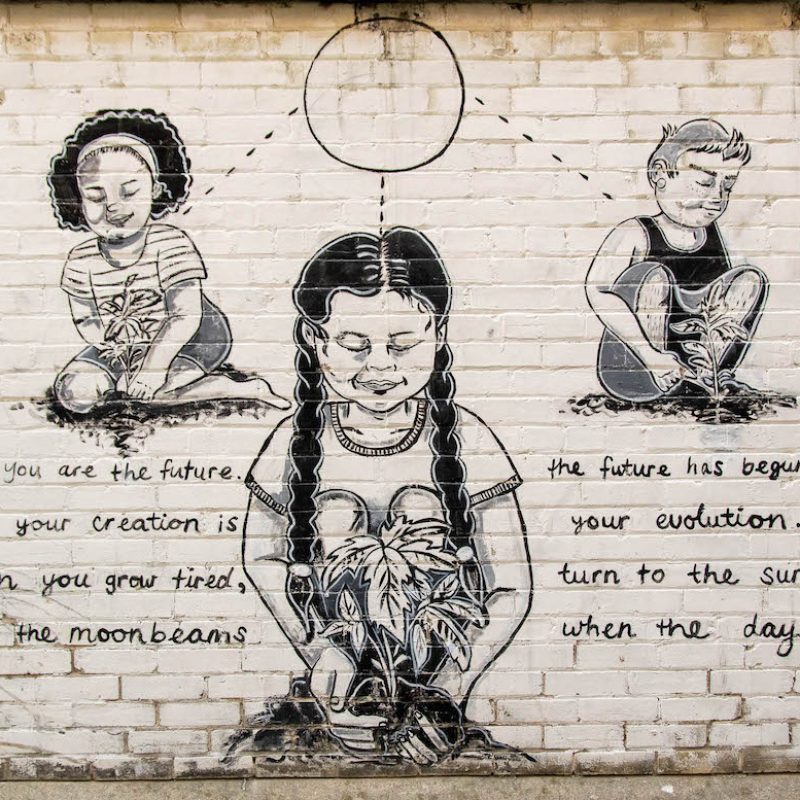 Our mural walking tour in Downtown Kitchener is the perfect way to discover street art, often hidden in plain sight, that brings joy, surprise and reflection in a brick and concrete streetscape. On this mural walking tour we'll find the oldest and the newest murals, the smallest and the biggest, along with the most subdued and 'brighten-your-day-colourful' murals in the Downtown Kitchener core.
With over 40+ works of art in the outdoor gallery of Downtown Kitchener, I guarantee that I can surprise you with something you've never seen before.
We'll visit murals created by local and international artists and you will quickly find your favourites!
Led by: Juanita Metzger
Accessibility: Route follows paved surfaces on main city streets and alleyways. Accessible for scooters & wheelchair
Kitchener Mural Walking Tour Details
Learned about all the beautiful murals I see on a daily basis, and discovered some new ones! Juanita was super knowledgeable and accommodating to our schedule. We had a lovely time and would recommend!
We did the Art Mural walk with our grandkids. It was an excellent tour and our guide was very engaging with the kids! The kids enjoyed the tour as well!