Stroll Walking Tour + Elmira Wagon Tours – two things to do in St. Jacobs that will expand your understanding of local history and the Mennonite community – a wagon tour in the morning & walking tour in the afternoon!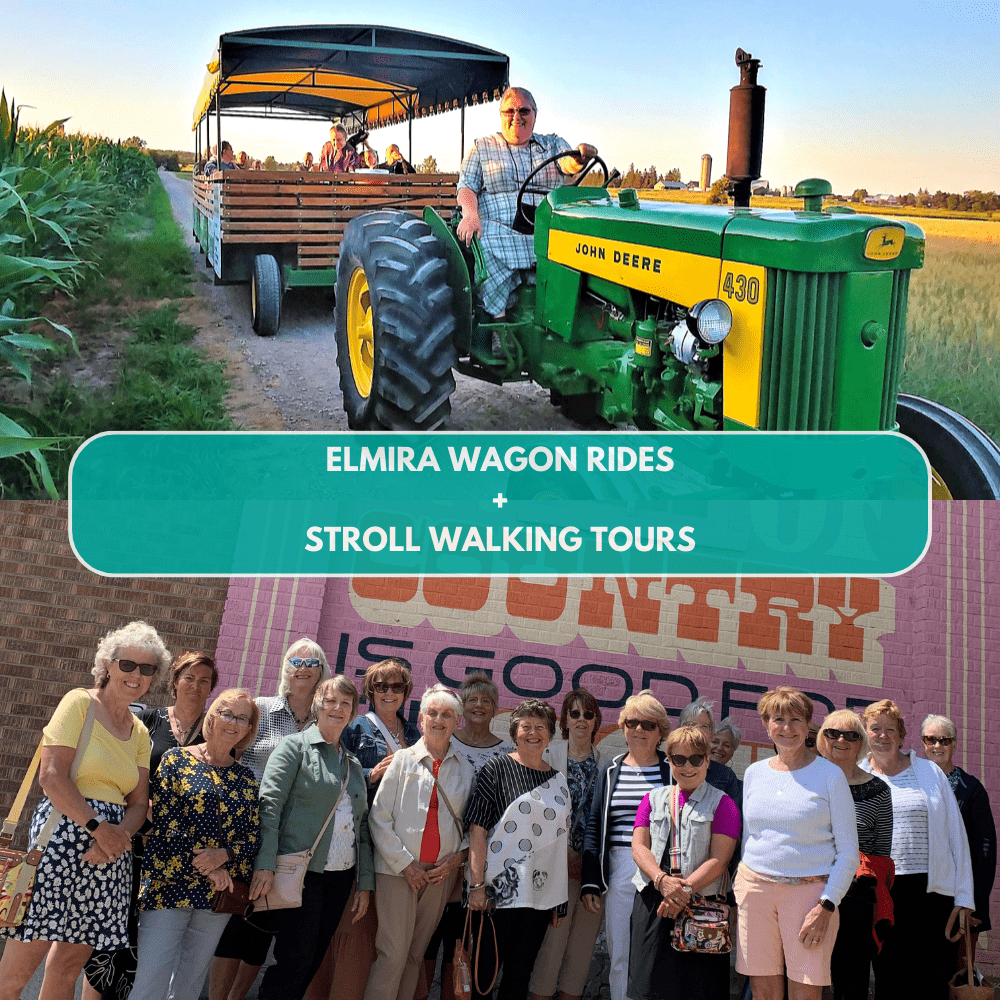 In the morning, hop on the country wagon pulled by an antique John Deere tractor for a 60 min ride through beautiful farming landscape of Woolwich Township, which is rich in Mennonite heritage. The guided tour winds through Martin's Family Fruit Farm & orchard, past a Mennonite school and rural Mennonite farms. The on-board guide shares about the Mennonite culture, their way of life, farming in their culture, and some about Mennonite history. There is lots of opportunity for the passengers to ask questions.
In the afternoon, join the guided walking tour of Historic St. Jacobs. St. Jacobs might look like a town frozen in time, but its history tells another tale. This small village blends the modern and traditional but always stays connected to its roots.
This town has made a big name for itself, and the story is best told through intriguing local tales: the milling company that pioneered new technology in 1875; the early schoolteacher from Sierra Leone, the woman whose love for books built the library; the horse that delivered the mail for decades and a hardware store that became a nation-wide company.
Led by: Elmira Wagon Tour guides are volunteers with The Mennonite Story and have strong Mennonite family and community connections. Stroll Walking Tours is led by Juanita Metzger who grew up in the community. 
Accessibility: The wagon has a low step to enter. The walking tour route follows paved surfaces on main and neighbourhood streets. Accessible for scooters & wheelchairs.
St. Jacobs Wagon + Walking Tour Details
The guide was knowledgeable and friendly, and the tour was a fascinating view into local history. I absolutely loved this tour!