Brewers, Taverns, Saloons & Hotels
As a young city, Berlin, now Kitchener, had its fair share of brewers, taverns, hotels and saloons and the stories to go with them!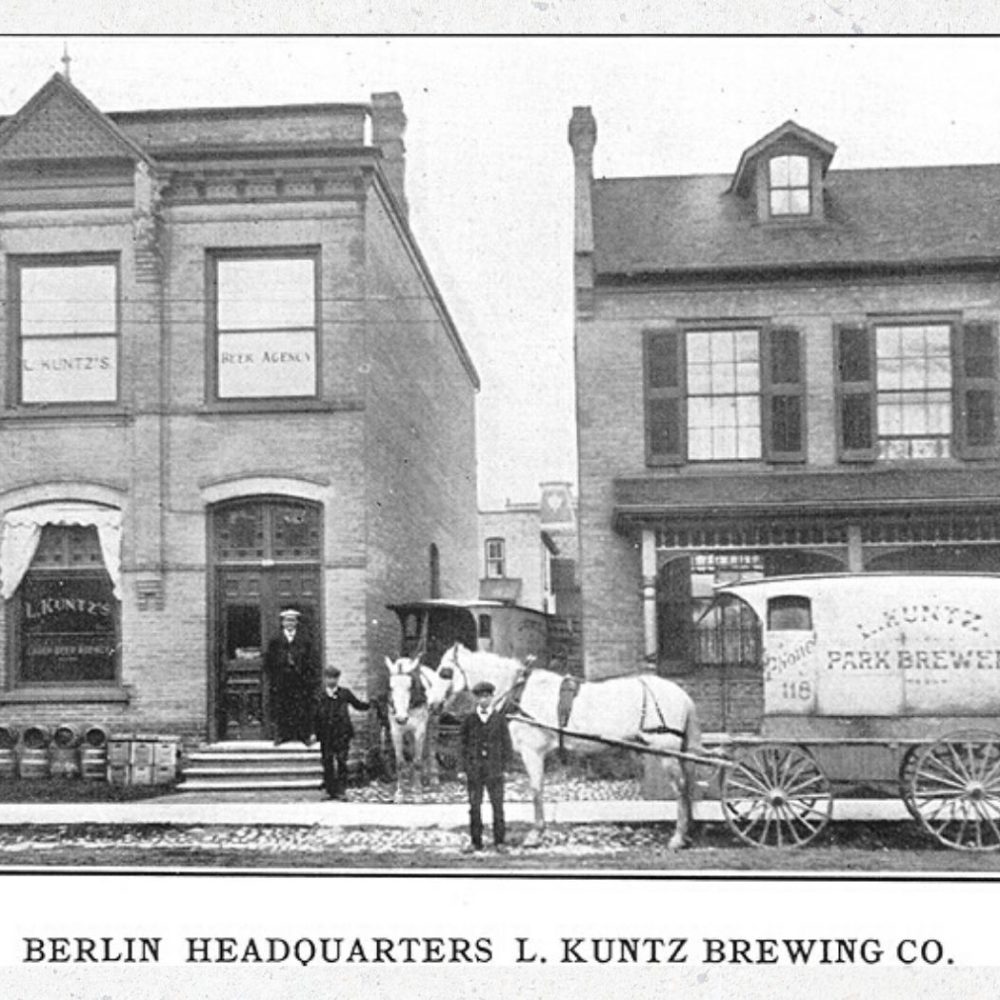 Drinking in Berlin's history follows a walk through downtown Kitchener reveals the locations and names behind the city's earliest breweries and establishments where people gathered to socialize over a drink.
Discover the stories of the prohibition era, the brewery that made Canada's first lager and accusations of tax evasion against local brewers that threatened the whole industry!
**Can be extended to include smoking and cigar shops/makers.
Led by: Todd Bowman
Accessibility: Route follows paved surfaces on city sidewalks. Accessible for scooters & wheelchairs. Route is adapted around construction. 
Drinking in Berlin Walking Tour Details
I did the Drinking in Berlin's History tour this weekend and it was a super cool experience. Our guide was a local history teacher and was able to communicate unique buildings and areas with ease. Would definitely recommend and would go again!