Transportation in Berlin's History
Getting around in a city is one thing everyone has an opinion about! What did Berliners complain about 100 years ago?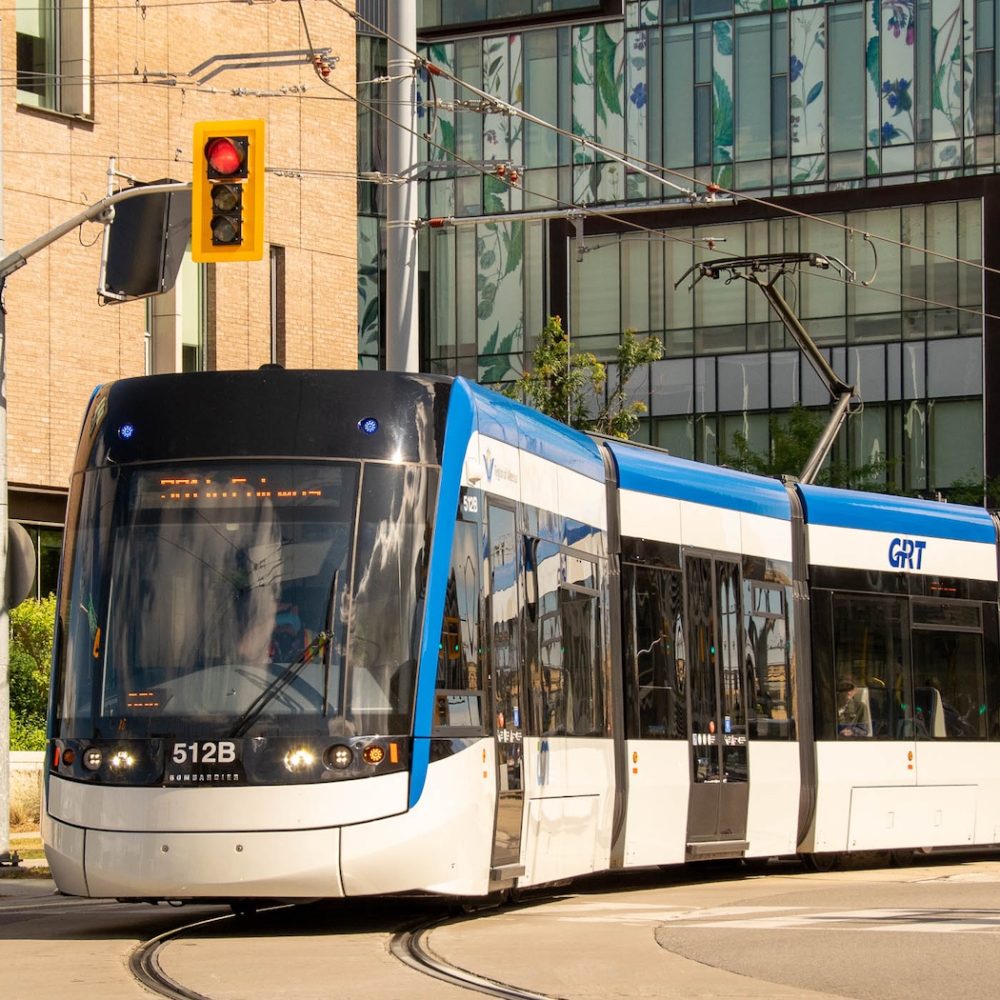 The ION light rail transit system is just the most recent chapter in Kitchener's transportation history.
Explore earlier chapters about the varied ways people travelled around the city in different eras of Kitchener, and earlier Berlin: walking, biking and driving in various vehicles.
Learn about a local bicycle company; the arrival of the railroad; how the car reshaped the city; Berlin/Kitchener's first electric streetcar and the man who helped bring the electricity to power it.
Walk through downtown Kitchener and transport yourself back in time!
Led by: Todd Bowman
Accessibility: Walk follows city sidewalks and route is adapted around construction
On the Move Walking Tour Details
The guide was knowledgeable and friendly, and the tour was a fascinating view into local history. I absolutely loved this tour!